Lancaster's Year-Round Crab Source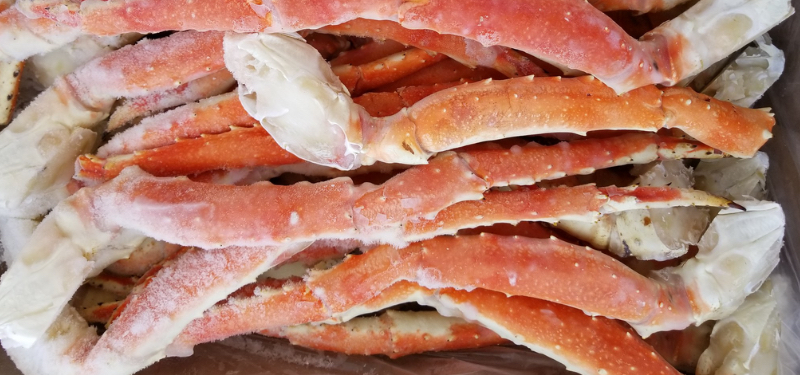 Ready for the most delectable crab you've ever had? All of our blue crabs originate on the east coast including from Maryland's Chesapeake Bay, Louisiana and the Carolinas. Our king crab is fresh caught in the Bering Sea, while our snow crab comes from the west coast or north Atlantic ocean.
We steam our own crab so it's always fresh and flavorful. Stop in today to see our selection!
---
---
King Crab, Snow Crab, and Crab Meat
King Crab Legs & Claws
Pricing as of 6/2/2023, subject to change
Huge (6-9ct) - $59/lb
Jumbo (9-12ct) - $59/lb

Our King Crab is of the Bering Sea Red King variety, far superior to the Brown Or Golden Variety in quality, taste, and value. All sizes of our King Crab come only from Red King Crabs!!!
Jumbo Snow Crab Clusters
Pricing as of 5/09/2023, subject to change

Medium (5-8oz) - $13/lb
Jumbo (10oz) - $29/lb
Huge (14-16oz) - $39/lb
Delicious, Tender and Sweet Opilio Crab from the icy North Atlantic!
Dungeness Crab Clusters
Pricing as of 5/09/2023, subject to change

Dungeness Crab Clusteres - $19/LB

---
Crabmeat
Maryland, Virginia, and Louisiana Blue Crab Meat
Absolute Sweetest and Finest Crabmeat. The season is over in November so at this time of the year we offer pasteurized MD, VA, and LA crabmeat. The Maryland meat we offer is sourced directly from the picking facility.
Flamingo Brand South American Crabmeat
Best of all imported. Flamingo Brand Crabmeat from Ecuador and Colombia South America is the closest you will get to our domestic blue crab meat in flavor and overall experience. Crabs from North and South America have a higher fat content that can be seen as the yellow component in the crabmeat. That is what contributes to its wonderful sweet flavor. It has been a staple of our line up for years.
Seasonality
November through April our Fresh Crabmeat supply can be a bit sporadic so we may need to substitute pasteurized for fresh and one origin for another.
Ecuador/Columbia

Louisiana

Jumbo Lump
$49/LB
$55/LB
Backfin
$39/LB
$39/LB
Claw
$35/LB
$35/LB
Cocktail Claw
Various Origins
Starting at 35/12oz
Pricing as of 11/22/2022, subject to change