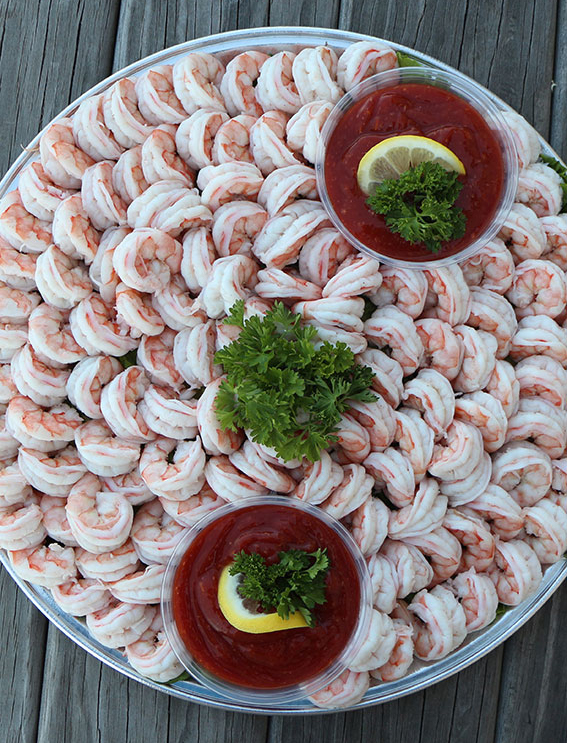 SHRIMP of the AMERICAS!!
Remarkably Superior Shrimp!!
Top quality shrimp only from the Americas. Primarily Mexico, Central America, and Ecuador. All are #1 White Shrimp of the finest variety both Wild and Farmed. Our Farmed shrimp is raised at such a high standard that no antibiotics are used and are free of preservatives. You'll get highest quality and a higher yield with remarkably superior taste and texture!
Mr. Bill's Shrimp Sizing & Pricing (shell-on)
Pricing as of 11/22/22 - subject to change

Medium (31-35 count)
$11/lb Raw
$15/lb Steamed
$42 / 4lb box (frozen)

X-Large (21-25 count)
$15/lb Raw
$19/lb Steamed
$75 / 5lb box (frozen)

XX-Large (16-20 count)
$85 / 5lb box (frozen)

Jumbo (U-12 count)
$22/lb Raw
$29/lb Steamed
$99 / 5lb box (frozen)


Peeled From

Raw
/lb

Steamed
/lb

21-25ct
$20/lb
$25/lb
16-20ct
$23/lb
$29/lb
U-12ct (Tail on)
$29/lb
$35/lb
Peeled and Deveined Shrimp
Pricing as of 11/22/2022, subject to change
Party Trays
Shrimp are peeled and deveined and cooked with our house spice and served with our own made cocktail sauce.
Crab Cocktail Claws are served with our own spicy mustard dipping sauce.
Advance orders necessary. 6% sales tax added to all party tray orders.
Regular Shrimp Tray
2 1/2 lb. Raw Wt. Peeled and Deveined (P&D)
21-25 ct. (approx. 70)
$79 +tax
Regular Shrimp and Cocktail Crab Tray
1 1/4 lb. Raw Wt. P&D
21-25 ct. (approx. 35)
1 Can Cocktail claws
$89 +tax
Large Shrimp Tray
5 lb. Raw Wt. P&D
21-25 ct. (approx. 140)
$155 +tax
Large Shrimp & Cocktail Crab Tray
2 1/2 lb. Raw Wt. P&D
21-25 ct. (approx. 70)
2 Cans Cocktail Claws
$165 +tax
Regular Crab Cocktail Tray
2 Cans Cocktail Claws
$89 +tax
Large Crab Cocktail Tray
4 Cans Cocktail Claws
$175 +tax